Dan & Nina Wilson started Cupcakes & Canapes in 2008. We believed there was a quality and value shortage in delivering events.
Which is why we started our boutique, hands on catering business in the lower north shore of Sydney.
Cupcakes and Canapes is a premiere catering resource for corporate and private events, based in Sydney. We tailor each event to our client's specific needs in order to create an experience that is simply unmatched.
Our team of chefs have created delicious, unique and exceptional menus which match any budget.
Additionally, our clients need to be assured details have been addressed and the event delivered perfectly. Our clients need an organisation with a great track record with both small, large, complex and detailed special events.
Along the way, we have worked with global clients including Google, YouTube, University of New South Wales, University of Sydney, UTS, Qantas, ANZ and Macquarie Bank. We have a pedigree of delivering amazing events seamlessly.
Moving forward we want to be the number one caterer in Sydney so let our innovative event management team make your dreams come alive by creating the perfect party every time for every client.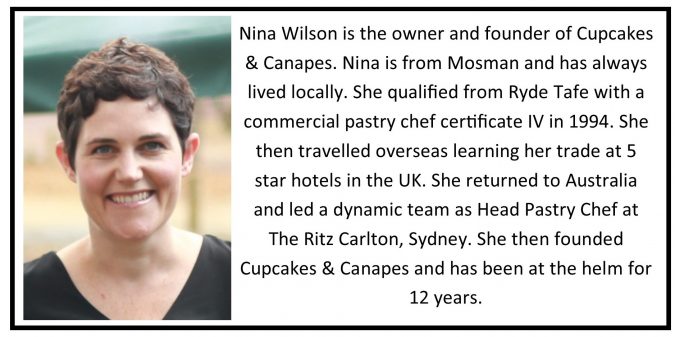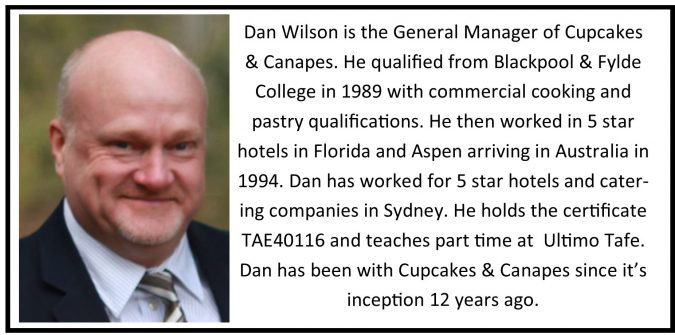 Dan was delightful to work with and brought elegance and creativity right to the table. ❤ He also went the extra mile, to get me in touch with a mixologist! Loved the hors d'œuvres, the thoughtful packaging and the professionalism!
Delicious food and fantastic service, highly recommend for catering. Our guests commented all night how good it was.
Cupcakes and canapés were fantastic! They made everything so easy with instructions for all the food. They were easy to deal with and their communication was great. Their recommended portions and menu were spot on. Would highly recommend them to anyone
Cupcakes & Canapes recently catered my event at home, and I could not be more impressed. Dan & Nina are delightful to work with and the canapes were beyond anything I could have hoped for. My guests are still talking about how delicious the food was ("the best rice paper rolls in my entire life" said one friend). I would definitely use the services of Cupcakes & Canapes again as soon as I have the opportunity.
"Had a small lunch party yesterday. The Canapes by them were so delicious, everyone loved them ! We had 6 vegetarian Canapes, the Mini veggie burgers and the Porcini mushroom Arancini with roasted garlic aioli were simply Devine.
will try the non vegetarian ones next time .
Thank you Dan ."